How Luxury Travel Has Evolved And How To Enjoy It On A Budget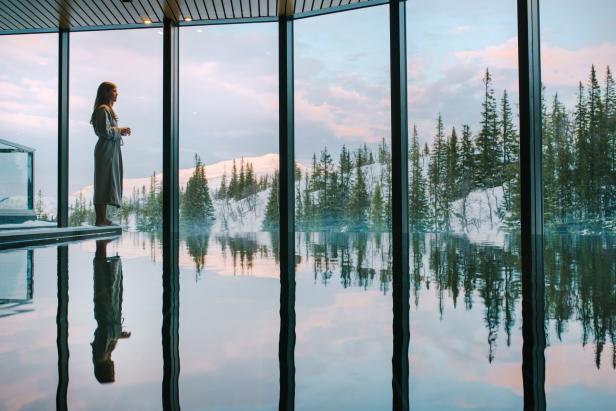 ---
Travelling in luxury is something that we all would love whether we are on a train, bus, or rental car. The same thing is what we expect when during our say in hotels. However, this is a level of comfort that mostly comes at a price. The costs of luxury are at a point where people are now forced to settle for economy travel and budget holidays.
Airport
When you are to travel by air, relaxing will be at the top of the list of things you expect when you board the plane. But queues and crowds are synonymous with many airports and are something that everyone hates and tries to avoid. The airports do not have to be a stressful factor in your travels. You can find some reprieve at the airport lounges; they are not a reserve for only the first-class ticket holders.
You can avoid the queues by taking advantage of the online booking option and then making your way to the spacious loungers when you get to the airport to wait for your flight. The lounge provides a tranquil setting for those who are travelling on business. They will enjoy the perfect environment in which to get some work done and even to knuckle down for some rest before boarding the plane.
Hotels
Most hoteliers have invested in ensuring that they offer added luxury to a certain clientele, and this is an area in their wide range of services that they have tapped very well, for example Ikos Andalusia. They offer their customers complimentary snacks, all-inclusive reservation options, and even private airport transfers, among other things. You may not enjoy such perks when travelling on a budget.
However, some holiday providers see untapped potential in the budget-travellers. Asia and Australia, for instance, has an array of hotels that offer services at a minimum rate. You also will find budget flights that can suit your spending power. Keep in mind some people have deep pockets than others, and hoteliers know this. Take the example of Hilton hotels which are famed for their comforts and luxurious settings, so much so that they are rated among the best in the world.
But the question to ask is, "what do customers look for when picking a luxury hotel?" A luxurious stay is mostly best exemplified by spar rooms, private cabanas, poolside services, gourmet meals, and late checkouts, among others. Regarding the setting of the room, Trivago, a travel company, insists that it should have plush pillow and beddings, soft-oversized bath towels, full-size toiletries, and complimentary refreshments couples with a customised welcome touch for the guests to make them feel 'special'.
Flight
Channel 4 recently aired a special about air travel, where a one-way flight with Singapore Airlines can cost as much as £9,500. For that price, you can book a private hotel suite with a bedroom and en-suite bathroom, a leather chair, massive walk-in wardrobe and a huge-wide screen TV with cable, all at your beck and call.
Car
When it comes to rental cars, then the Mercedes and Audi are some of the top automobile brands hailed for luxury. Their vehicles have some of the most innovative designs and sophisticated technology. The cars have driver-assist features that make for a safer and simpler driver. The features include things such as cross-traffic assist, park assist, lane assist, and rear bringing visual support.
Train
While some people may not be quick to book a first-class seat when travelling by train, having such a reservation can see you enjoy some complimentary services that other passengers will not. For instance, booking a ride on the Northern Belle can see you enjoy an eye-opener journey that givens new meaning to the term 'luxury'. You can plan to experience some interrailing across Europe when on your student break; consider taking a ride with Planet Rail.
Coach
Students can look for cheap travels will opt to use the likes of Mega Bus when heading home for their term breaks. It might be a choice of transportation that gets them from point A to B but will not be an ideal choice when it comes to a holiday experience with a touch of luxury. That option will have to go to other companies that provider luxury coaches and buses which have things such as an onboard kitchen, spacious seats, and a lavatory.
All in all, you should invest in a bit of research when trying to find the best travel deals that meet your budget and still manage to offer you a touch of fine living.